MERSEY RIVER
The Mersey River is a very clear-water stream, has a long journey from the mountains to the sea, and is well served with Anglers Access information and infrastructure.
There are bright open sections with plenty of shaded areas, fast water runs and riffles, as well as extended flat pools.
On bright sunny days, late season, Mersey trout can be found sipping small mayfly from the surface.
Felt soles are ideal on the rocky river sub-straight for good grip and a silent approach.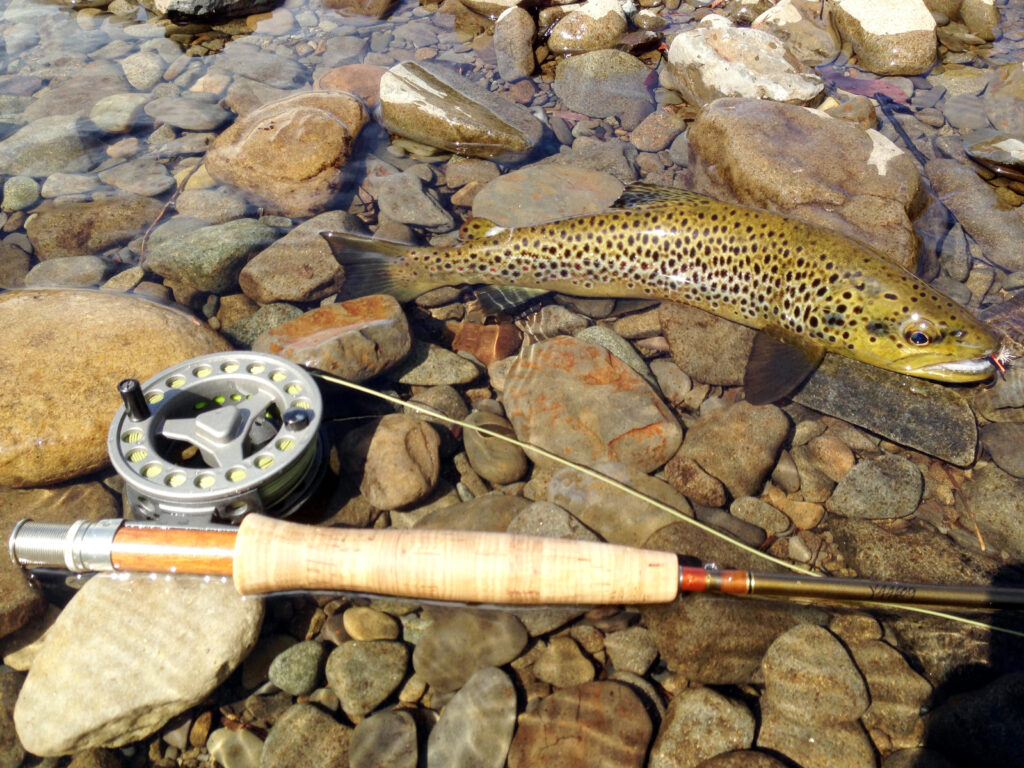 Wild brown trout from the Mersey River, Tasmania
ANGLERS ACCESS
The Inland Fisheries Service also provides useful information about many Tasmanian trout waters, including access points, anglers' notes, and maps. Brochures are available at most fishing stores, visitor centres, or online.
See the Anglers Access for the Mersey River.
See the full list of Anglers Access brochures.
WEBCAMS
Anglers Alliance Tasmania have installed 10 webcams at various waters around Tasmania. They are a great tool for anglers when planning fishing trips.