The upper reaches of the River Leven, not far from Cradle Mountain, rise through sink holes just like the Vale River and they are both on opposite sides of the range.
The water of the Leven is very light tannin, and the Leven is one of the only rivers in Tasmania with no dams on it.
It also has the highest values for macro invertebrate counts. There are good numbers of Mayfly and this is used as a scientific indicator to show the quality of a river system.
There is Anglers Access at Loongana, a section which is open from October until the end of May. This is a fair way above where most people would consider fishing.
Generally we'd spend more time throughout the main fishing season, summer and autumn, on the middle reaches of the Leven, around Gunns Plains, where there is good angler access, and the grasshopper fishing can be quite rewarding. This section is open from August till the end of April.
More about other Tasmanian trout waters can be found here.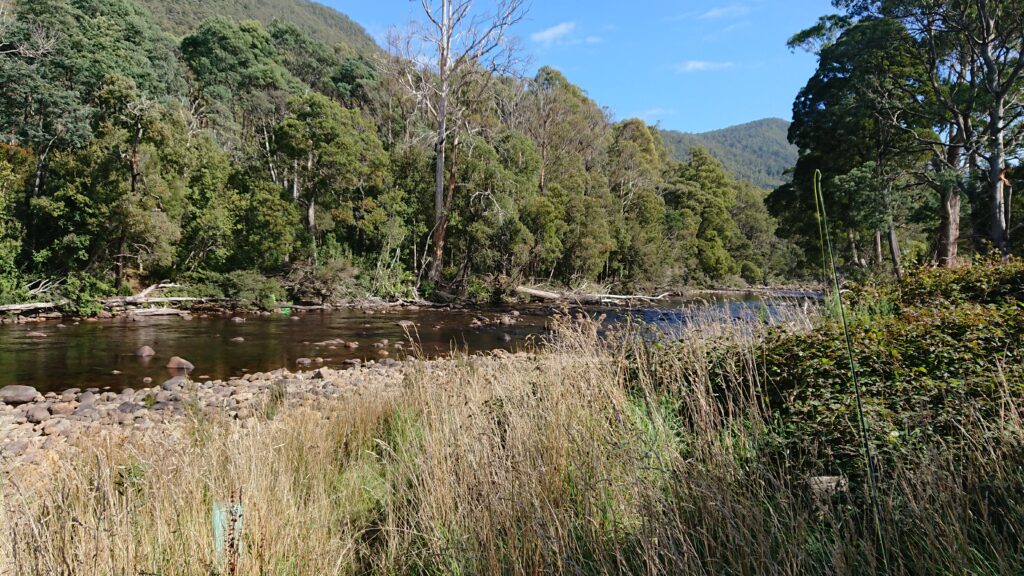 Image credits: Gary France, Trout Territory