River Leven Tasmania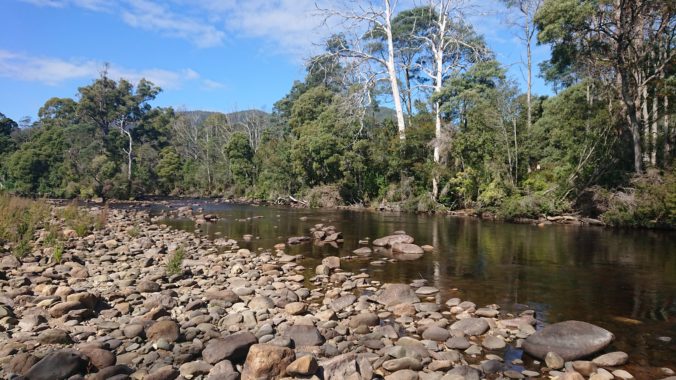 The River Leven is a wild trout fishery in Tasmania's north west. A bubbly, boisterous river, it is long, with much of it in deep forest and gorge terrain. A river of classic runs, riffles, glides, and pools etc. The head waters start not far from Cradle Mountain and enters the sea at Ulverstone.
Great trout fishing can be found on the River Leven late season, boasting beautiful coloured wild browns a month or so away from spawning. Cool water temperatures, clean tannin water, and the fish still willing to take dry flies.
It's a diverse fishery, and this is reflected in the differing regulations for different sections of the river. Some sections of the river are open to trout fishing all year round. The section from Gunns Plains to Loongana has many access points.
Anglers Alliance Tasmania has carried out an extensive willow eradications and re-vegetation program. River Leven is a beautiful location for trout fishing.
ANGLERS ACCESS
The Inland Fisheries Service also provides useful information about many Tasmanian trout waters, including access points, anglers notes, and maps. Brochures are available at most fishing stores, visitor centres, or online.
See the Anglers Access for River Leven.
See here for full list of Anglers Access brochures.
WEBCAMS
Anglers Alliance Tasmania have installed 10 webcams at various waters around Tasmania. They are a great tool for anglers when planning fishing trips.